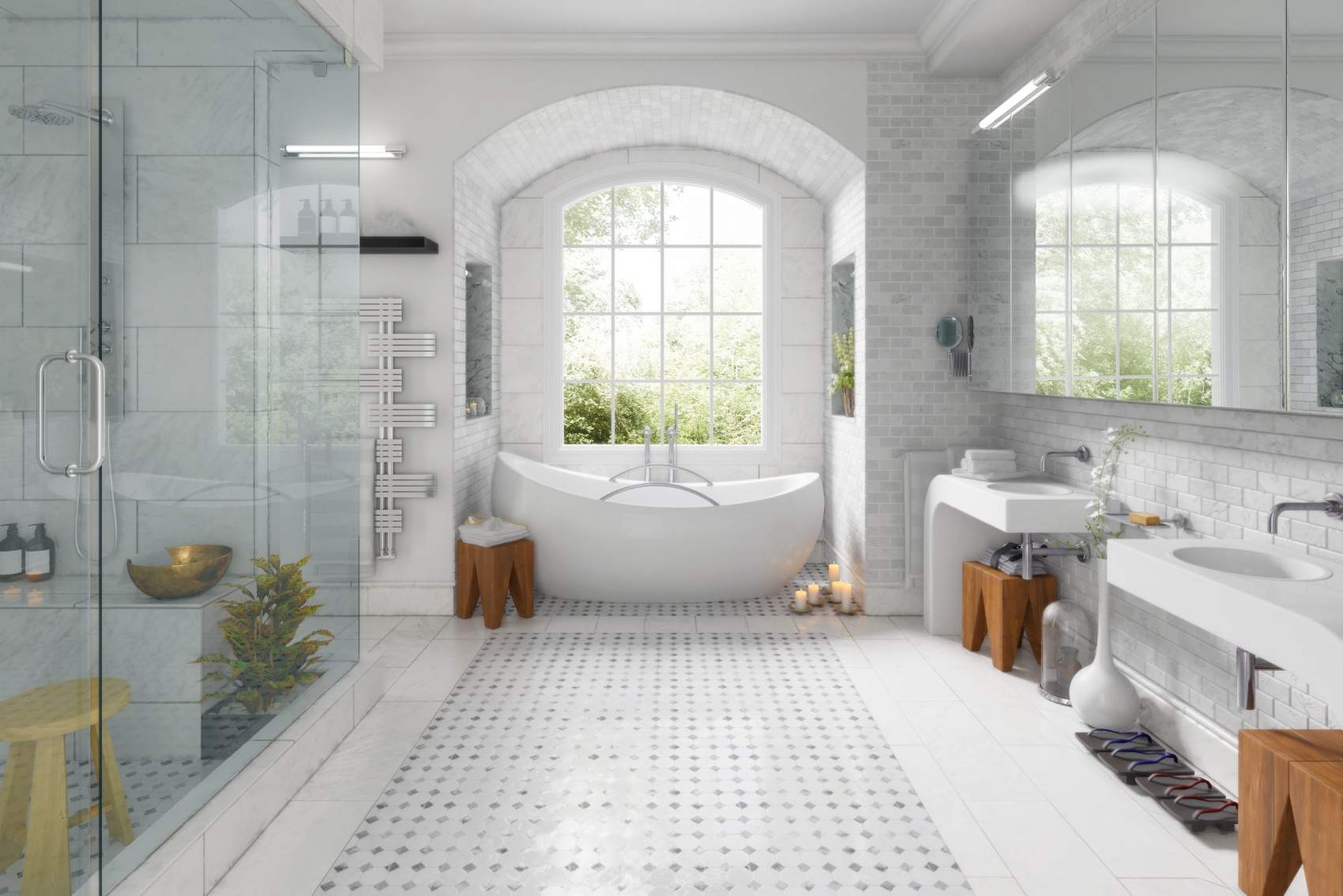 Bathroom Windows in Englewood, CO:
Bathroom Window Installation & Repair
---
At See The Light Windows, we're passionate about creating a bathroom that reflects your vision and personality. We're a family owned and operated company that specializes in bathroom window installation, repair, and replacement for properties across Englewood. Bathroom window installation can be a gamechanger for homes and business properties, as they bring in natural light, enliven the ambiance, and add a touch of character to an otherwise lifeless space. You can count on our window installation service for your next home improvement project in Englewood as a one stop solution to bring your design ideas to life.
Elevate Your Bathroom Experience with Our Top Bathroom Windows
Bathroom windows placed in the right setting can alter your bathroom's mood, feel, and look, giving it an instant makeover. A bathroom window can allow you to soak in the beauty of your Englewood outdoor space and enjoy the abundance of natural light pouring in. From hopper windows that properly ventilate your bathroom to casement windows that add a sense of style to sliding sash windows that give a rustic touch to your space, our window installation team can install any type of window for properties in Englewood. Whether you want a cozy, charming spot or a contemporary ambiance with unique bathroom windows, our team in Englewood can deliver on your needs.
Get Your Bathroom Windows Fixed by Our Window Replacement Team In Englewood
At See The Light Windows, we can repair any bathroom window damage, including peeling paint, sagging drywall, rot, and a variety of other problems. We're known for standing behind our service quality, as we deeply believe in our professional integrity. From replacing transom and slider to textured windows, our window replacement team can replace any size, style, or type of window for all Englewood properties. Your satisfaction is our primary concern when it comes to our window replacement services. That's why we execute our projects in Englewood with unparalleled attention to detail.
Create Lasting Windows in Your Bathroom Windows in Englewood Property
See The Light Windows is a family run business offering window installation, replacement, and repair to residential and commercial properties in Bathroom Windows in Englewood. Fueled by the intense desire to satisfy our customers with long lasting results, our highly experienced professionals use only the best products available for our window services. With over 40 years of experience, we're well positioned to give you the maximum value for your money while providing honest guidance. Our ability to source the latest window products, provide free window estimates, and achieve customer dreams have made us renowned in Bathroom Windows in Englewood. Contact our window experts and join our thousands of happy customers today!