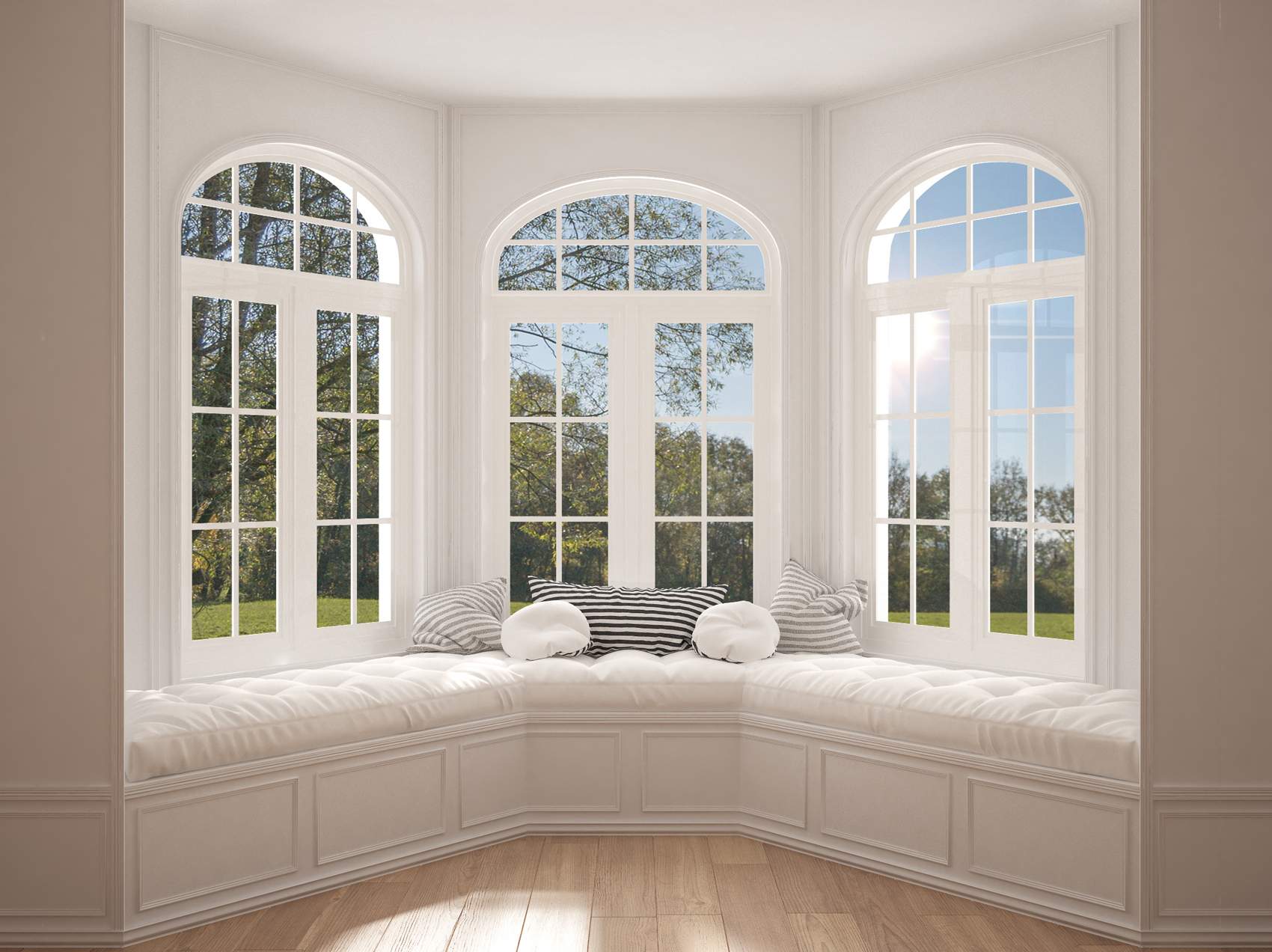 Bay Windows in Colorado:
Bay & Bow Window Installation & Repair
---
At See The Light Windows, we're conscious of the choices of our Colorado customers and are readily available to give them what they need. Be it bay windows or bow windows, we have options available to fit into your home. Although both types may look alike, bay windows generally have three openings, whereas bow windows have four or five. Furthermore, bay windows protrude from the wall outside the building more than bow windows.
Get Bay Windows on Your Colorado Property With Reliable Window Installation Services
If you're thinking of bringing more light into your Colorado property, turn to our reliable window installation services and reap the benefits of our bay windows. We offer them in fiberglass and vinyl. This means you can choose between the sleekness and durability of fiberglass and the elegance and longevity of vinyl. Our team is excited to select the best windows for your Colorado property.
Our Colorado Window Installation Services Can Give You Desired Bow Windows
Bow windows are an excellent option if you want to add more interior space to your Colorado property, as they're arc-shaped. With many sections in bow window, you'll bring a lot of light into your Colorado property. For the safest bow window installation, contact See The Light Windows. Our highly trained experts are at your beck and call to execute your desired bow window in vinyl or fiberglass.
Explore Our Window Replacement Services for Any Window Type in Colorado
If your window is seeping in water or you find the temperature in your property is often fluctuating, it may be time to consider window replacement. If the windows in your Colorado property are old, it's best to explore our window replacement services. Replacing old windows before they lose their functionality means you'll never experience any water seepage or uncomfortable temperature fluctuations in your Colorado property.
Create Lasting Windows in Your Denver, CO Property
See The Light Windows is a family run business offering window installation, replacement, and repair to residential and commercial properties in Denver, CO. Fueled by the intense desire to satisfy our customers with long lasting results, our highly experienced professionals use only the best products available for our window services. With over 40 years of experience, we're well positioned to give you the maximum value for your money while providing honest guidance. Our ability to source the latest window products, provide free window estimates, and achieve customer dreams have made us renowned in Denver, CO. Contact our window experts and join our thousands of happy customers today!