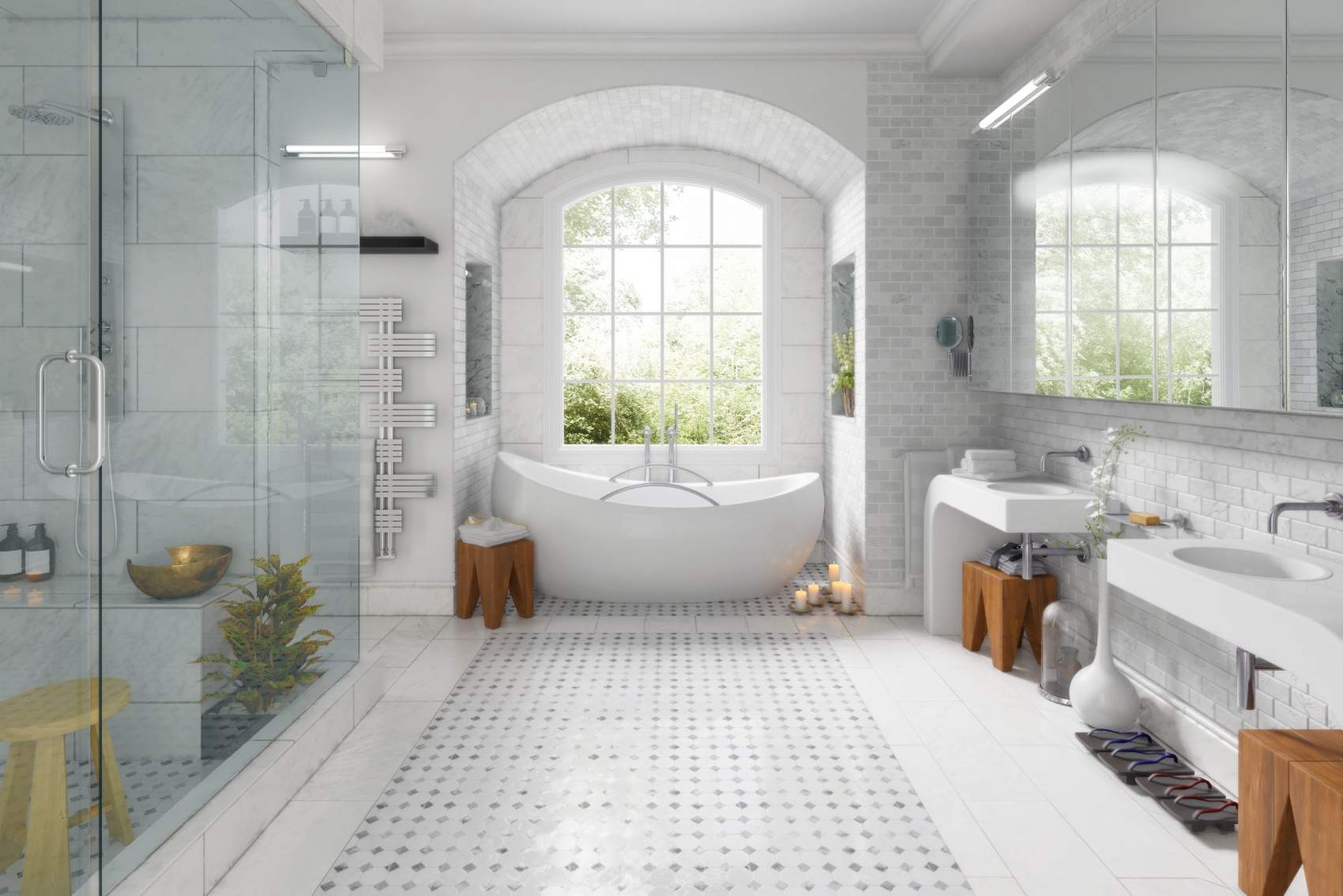 Bathroom Windows in Colorado:
Bathroom Window Installation & Repair
---
Bathroom windows are one of the key elements to consider when undertaking a renovation project or when making minor upgrades to your property. A bathroom window installation is an excellent solution for pouring in natural light and ensuring optimal air circulation. At See The Light Windows, we're revered for professionally installing, repairing, and replacing bathroom windows for commercial and residential properties in Colorado. We stock the finest range of bathroom window brands, providing our customers with windows of any style, size, and price. To freshen your Colorado bathroom's ambiance, consider getting our bathroom windows installed.
Increase Property Value in Colorado with New Bathroom Window Installation
Our bathroom window installation team in Colorado can easy align your new windows with your bathroom's existing décor. From skylight windows that give an illusion of a larger bathroom, a textured glass window that adds a certain charm to your space, to hopper windows that adequately aerate your bathroom, we can install any type of bathroom windows for your property in Colorado. To translate your vision into reality, turn to our team today!
Say Bye to Foggy Bathroom Windows by Choosing Our Window Replacement Services
With our team being your go to window replacement solution in Colorado, you can trust us to find you bathroom windows that have the perfect mix between privacy, air ventilation, and lighting. Our window replacement team in Colorado can replace slider, textured, transom, and a variety of other bathroom windows. At See The Light Windows, we can also fix any type of window damage in Colorado, including rotting frames, peeling paint, rusty hinges, and much more. For our team, customer satisfaction is a top priority, which is why you can trust us to handle each detail with the utmost care and professionalism.
Create Lasting Windows in Your Denver, CO Property
See The Light Windows is a family run business offering window installation, replacement, and repair to residential and commercial properties in Denver, CO. Fueled by the intense desire to satisfy our customers with long lasting results, our highly experienced professionals use only the best products available for our window services. With over 40 years of experience, we're well positioned to give you the maximum value for your money while providing honest guidance. Our ability to source the latest window products, provide free window estimates, and achieve customer dreams have made us renowned in Denver, CO. Contact our window experts and join our thousands of happy customers today!