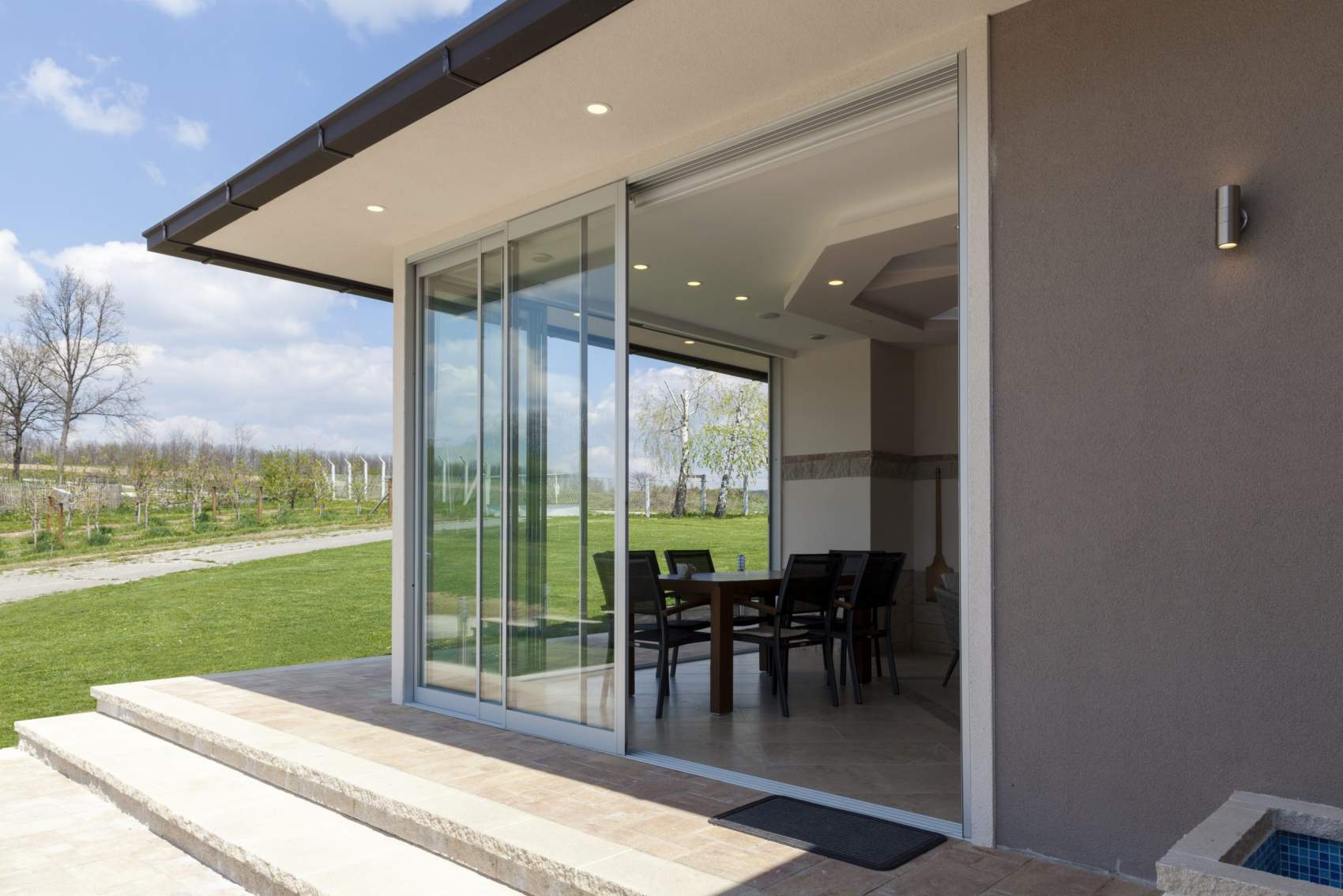 Sliding Glass Doors in Colorado:
Sliding Glass Door Installation & Repair
---
One of the easiest ways to add aesthetic appeal to your space is by installing sliding glass doors for your property in Colorado. A sliding glass door draws in plenty of natural light, offers striking views of your backyard, and creates a seamless flow between your indoor and outdoor space in Colorado. As a family owned and operated glass door installation service company, See The Light Windows is renowned for safely installing sliding glass doors for properties across Colorado. We can install sliding glass doors in various sizes, styles, and materials for your residential or Colorado commercial property. From installing sturdy fiberglass doors to low maintenance vinyl glass doors, you can trust our team to source the finest sliding glass doors for your property.
Create the Perfect View of Your Outdoor Space With Our Sliding Glass Doors
Glass door installation can be a gamechanger for your property in Colorado, as it can instantly transform the feel of an overall space. This installation can help insulate your home, save space, and ensure your safety and security. At See The Light Windows, our team in Colorado believes in doing things differently, which is why our experts are more than happy to come to your place, assess your space, take any required measurements and discuss your budget. You can be sure our glass door installation team in Colorado is trained to handle the job professionally, ensuring we get the job done right the first time.
Get A Free Window Estimate for Glass Door Replacement in Colorado
If your sliding glass doors aren't performing as smoothly as they used to, it's best to consult our glass door replacement team in Colorado. A faulty glass door can lead to unwanted noises, high energy bills, clear condensation, and various other issues. We've established our presence in Colorado through our professionalism and ability to handle several distinctive mechanical sliding door problems. From replacing worn out latches, and lubricating tracks to repairing rollers, our glass door replacement service team can fix any problem they encounter. Enjoy the patio season and ensure your sliding doors continue working smoothly by hiring our Colorado based team today!
Create Lasting Windows in Your Denver, CO Property
See The Light Windows is a family run business offering window installation, replacement, and repair to residential and commercial properties in Denver, CO. Fueled by the intense desire to satisfy our customers with long lasting results, our highly experienced professionals use only the best products available for our window services. With over 40 years of experience, we're well positioned to give you the maximum value for your money while providing honest guidance. Our ability to source the latest window products, provide free window estimates, and achieve customer dreams have made us renowned in Denver, CO. Contact our window experts and join our thousands of happy customers today!