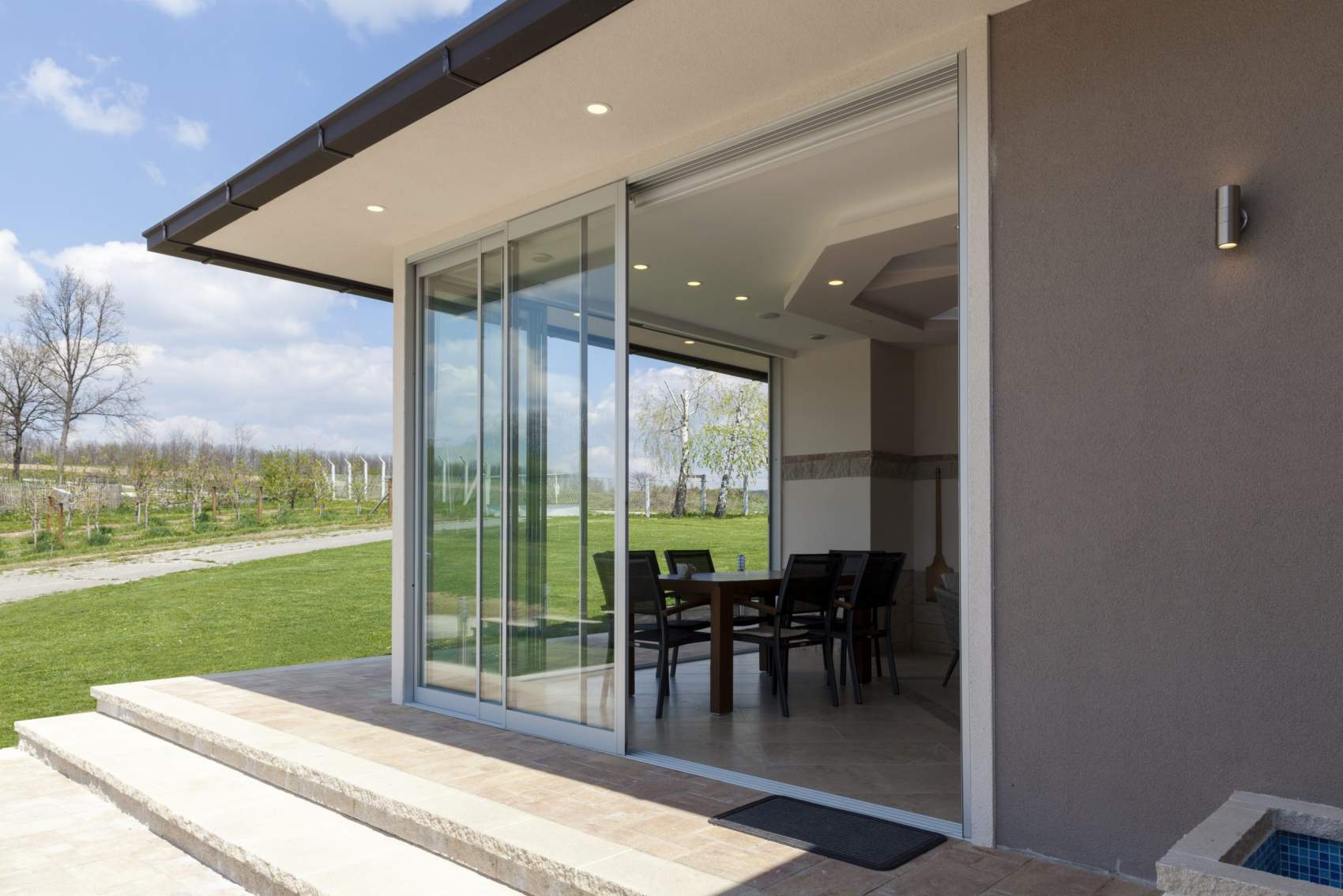 Sliding Glass Doors in Greenwood Village, CO:
Sliding Glass Door Installation & Repair
---
With over four decades of industry experience, we at See The Light Windows are known for safe, professional glass door installation, repair, and replacement for properties across Greenwood Village. Sliding glass doors make your indoor space look larger by pouring in bright light, allow for easy access when hosting gatherings, and allow you to enjoy the scenic views of your backyard. From recommending durable fiberglass doors to installing top performing vinyl glass doors, you can count on our team to source quality sliding glass doors for your home in Greenwood Village. No matter the size, material, or type of sliding glass door, we're more than equipped to fulfill the requirements of our clientele in Greenwood Village.
Cut Down Monthly Energy Bills With Glass Door Installation In Greenwood Village
Glass door installation can play a vital role in ensuring energy efficiency, saving space, and can add beauty and elegance to an otherwise dull space. At See The Light Windows, our glass door installation team in Greenwood Village works to make your experience as seamless as possible. This is why our professionals are more than happy to visit your property, analyze your space, and take the necessary measurements to give you a free estimate for glass door installation in Greenwood Village. With us being trained to execute the job with attention to detail, sliding glass doors can be a beautiful addition to your property in Greenwood Village.
Hire Our Glass Door Replacement Experts In Greenwood Village
Over time, it's not uncommon for sliding glass doors to experiencing trouble opening smoothly or show signs of minor damage. When this happened, it's best to consult the expertise of our glass door replacement team in Greenwood Village. We can safely replace and repair any glass door problem, such as damaged wheels, broken locks, and bent tracks. Sliding glass doors are generally considered low maintenance, easy to use, and sturdy. However, it's inevitable to think you can escape wear and tear. By immediately consulting the help of our glass door replacement team in Greenwood Village, we quickly fix any mechanical sliding door issues, getting you back to more important matters.
Create Lasting Windows in Your Sliding Glass Doors in Greenwood Village Property
See The Light Windows is a family run business offering window installation, replacement, and repair to residential and commercial properties in Sliding Glass Doors in Greenwood Village. Fueled by the intense desire to satisfy our customers with long lasting results, our highly experienced professionals use only the best products available for our window services. With over 40 years of experience, we're well positioned to give you the maximum value for your money while providing honest guidance. Our ability to source the latest window products, provide free window estimates, and achieve customer dreams have made us renowned in Sliding Glass Doors in Greenwood Village. Contact our window experts and join our thousands of happy customers today!