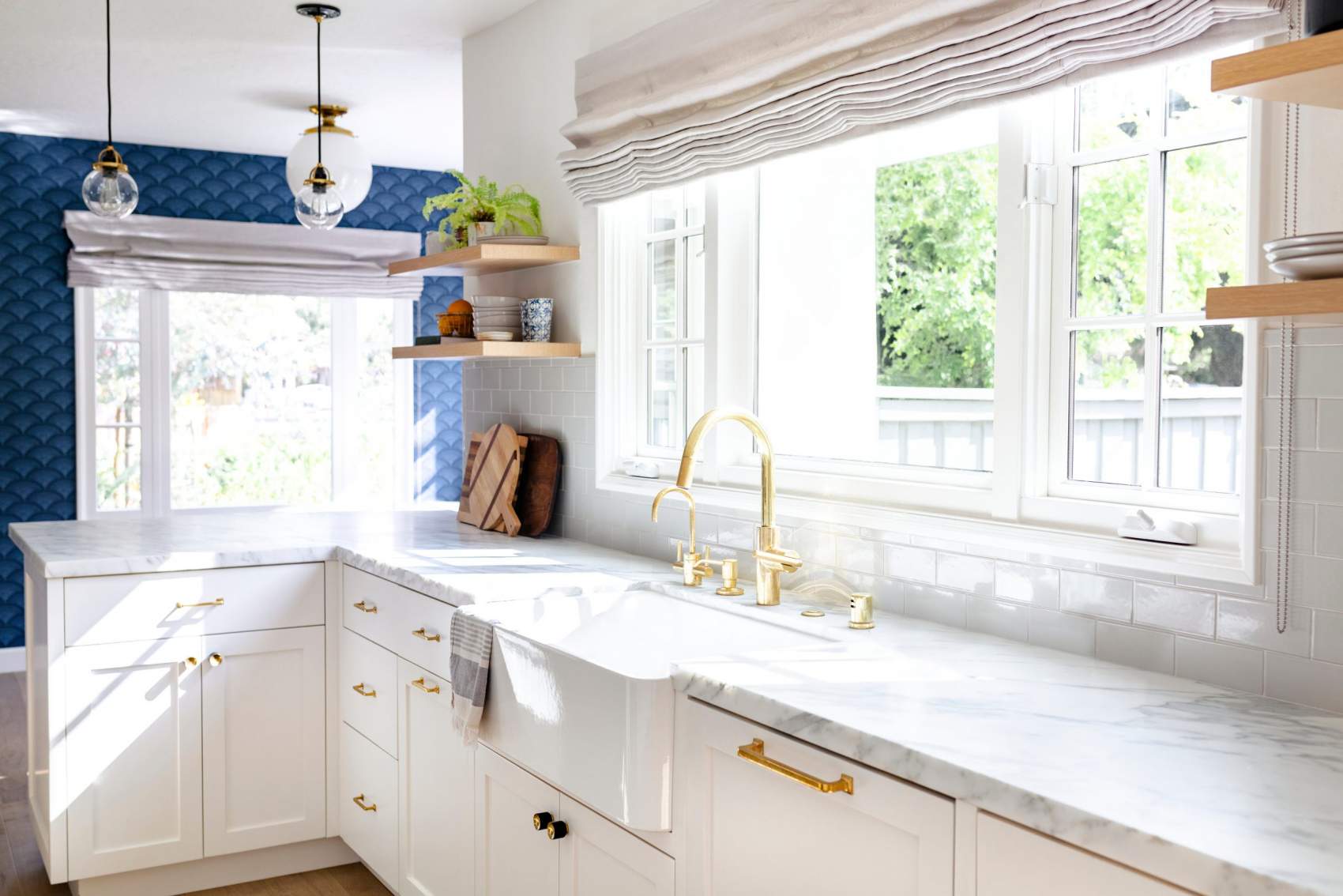 Kitchen Windows in Colorado:
Kitchen Window Installation & Repair
---
A kitchen is a space where you entertain family and friends, cook meals daily, and dine. With it being considered the heart of your Colorado property, your kitchen needs the proper outdoor lighting. At See The Light Windows, we can install kitchen windows of any size and style, effectively elevating the mood of your kitchen. Our window installation team in Colorado believes in treating each client like family, which is why we showcase our exemplary customer service each step of the way. From garden windows, and double hung windows, to casement windows, we can install any type of window for your property in Colorado.
Open Up Your Kitchen Space with Our Window Installation in Colorado
A kitchen is typically a cluttered space packed with cabinets and appliances. This makes a kitchen look cramped, dark, and, at times, stuffy. In such a case, our kitchen windows can do wonders for your Colorado home. Our windows provide your kitchen in Colorado with a more open and relaxed setting. At See The Light Windows, our window installation team in Colorado is renowned for diligently assessing your space and recommending the appropriate type of kitchen window. From double hung kitchen windows that complement your countertops to garden windows that are perfect for growing herbs, we work toward your aesthetic and lifestyle needs.
Need A Quick Window Replacement Solution in Colorado?
A kitchen is a gathering spot for the entire family, which is why your kitchen windows need to function properly. Otherwise, your kitchen can become an uncomfortable space to be in. There are several signs of faulty windows, including shifting temperatures and uncomfortable conditions. Our window replacement service team in Colorado has the relevant training for safely repairing any kitchen window problem. We can also replace outdated windows that no longer serve their purpose. If the task of replacing kitchen windows seems daunting to you, count on our Colorado window replacement team to eliminate any stress you may be feeling.
Create Lasting Windows in Your Denver, CO Property
See The Light Windows is a family run business offering window installation, replacement, and repair to residential and commercial properties in Denver, CO. Fueled by the intense desire to satisfy our customers with long lasting results, our highly experienced professionals use only the best products available for our window services. With over 40 years of experience, we're well positioned to give you the maximum value for your money while providing honest guidance. Our ability to source the latest window products, provide free window estimates, and achieve customer dreams have made us renowned in Denver, CO. Contact our window experts and join our thousands of happy customers today!