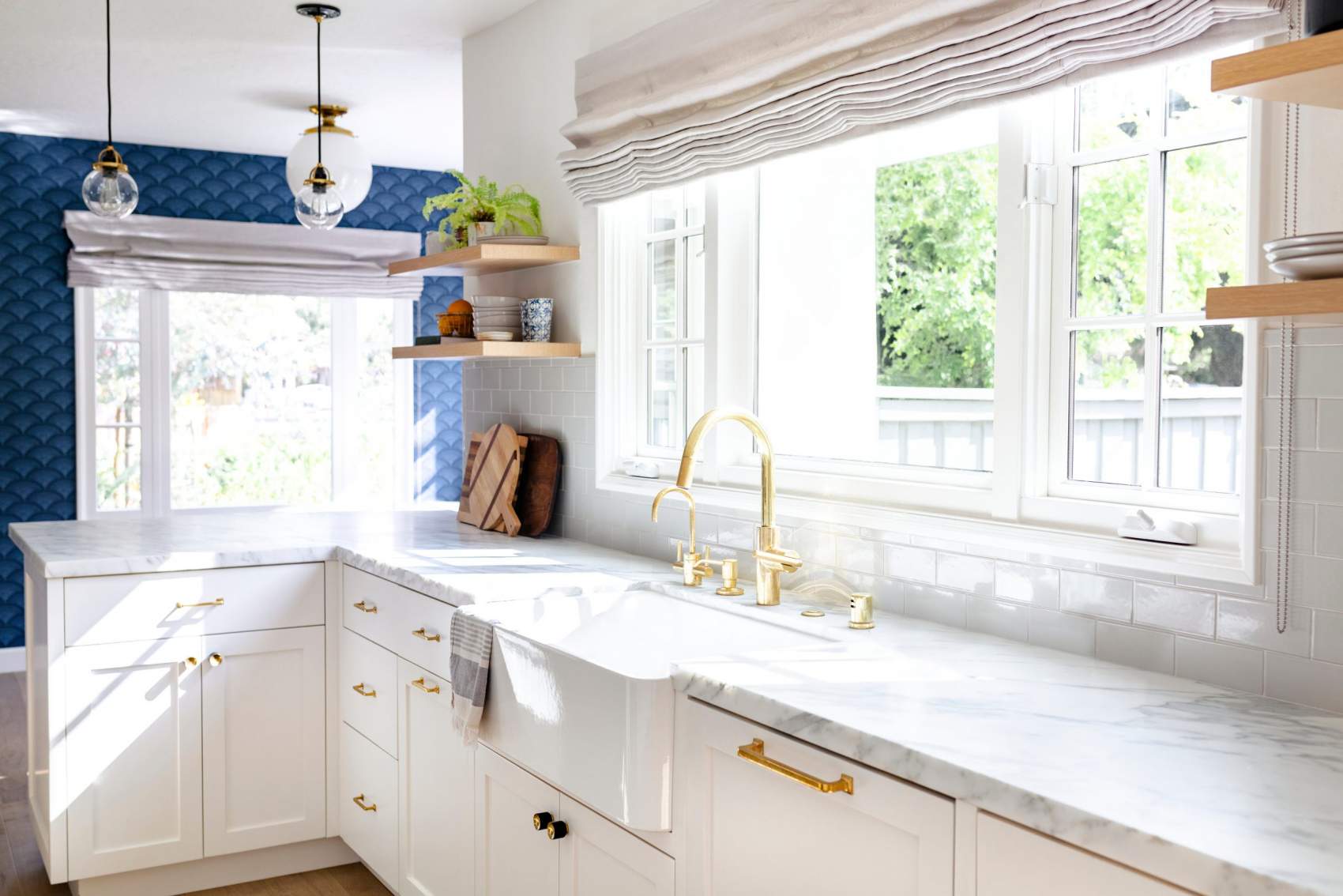 Kitchen Windows in Littleton, CO:
Kitchen Window Installation & Repair
---
Are you looking to transform your kitchen into a bright, cheerful space? If so, then it's best to consult the expertise of See The Light Windows. As a family owned and operated window installation, repair, and replacement service in Littleton, we firmly believe in treating our clients like family. That's why we reflect our quality service and professionalism in every interaction we have. Our team in Littleton understands that your kitchen is a space for you to entertain your friends and family and cook daily meals. With you spending a significant portion of your day in the kitchen, it only makes sense for it to be a comfortable and personalized space for you.
Transform Your Space In Littleton With Our Kitchen Window Installation
Kitchens typically packed with cabinets and appliances can start to look messy. Kitchen windows are an excellent solution for breaking up clutter for properties in Littleton. They are excellent for increased air circulation, maintaining a comfortable environment inside the kitchen, and making the kitchen look bigger by bringing in natural light. From coming up with custom digital design proposals to installing kitchen windows that alter your kitchen setting, our window installation team in Littleton can do it all. To elevate your kitchen experience at your business property or home in Littleton, consider getting kitchen windows installed today!
Eliminate Humidity & Have Your Windows Replaced By See The Light Windows
Our window replacement team in Littleton works hard to make the most out of your kitchen space. We can place casement windows in underutilized spaces, garden windows above your kitchen sinks, or pass through windows to bring out the functionality and beauty of your kitchen in Littleton. Our window replacement service also includes repairing any window faults, such as leakage and sagging. If you're looking for a free estimate for your next window replacement project, consider turning to our professionals in Littleton for an in person or virtual consult.
Create Lasting Windows in Your Kitchen Windows in Littleton Property
See The Light Windows is a family run business offering window installation, replacement, and repair to residential and commercial properties in Kitchen Windows in Littleton. Fueled by the intense desire to satisfy our customers with long lasting results, our highly experienced professionals use only the best products available for our window services. With over 40 years of experience, we're well positioned to give you the maximum value for your money while providing honest guidance. Our ability to source the latest window products, provide free window estimates, and achieve customer dreams have made us renowned in Kitchen Windows in Littleton. Contact our window experts and join our thousands of happy customers today!